The host of celebrities who have stayed at Hong Kong's Peninsula Hotel include Noel Coward, the quintessential British wit who penned the song "Mad Dogs and Englishmen". Walk into the voluminous lobby today, on an afternoon when the classical strings group is playing and tables are packed with people taking tea, served by efficient but never overbearing waiters, and you could have stepped back in time to that partly-mythical era epitomised by Coward: a time when people of good breeding moved through the world, discussing matters large and small with the utmost civility.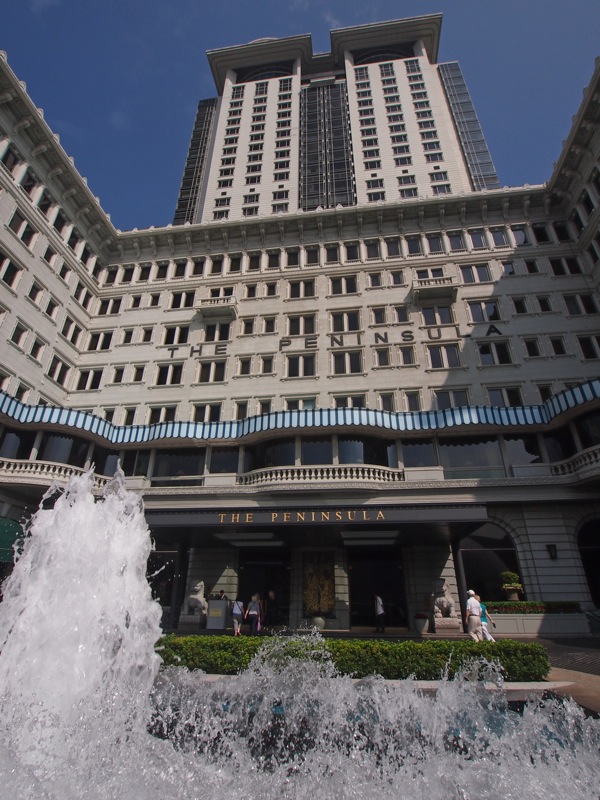 But while the Peninsula likes to appear discreet, even old-fashioned – there is nothing so vulgar as a sign announcing "Reception" – the hotel does move with the times. Instead of the ceiling fans of yore, the lobby is cooled by air-conditioning; bedrooms are equipped with digital readouts reporting outside humidity and temperature; and on the top floor is one of Hong Kong's trendiest restaurants.
The Peninsula opened in December 1928. Though just seven storeys high, it was then the tallest building on the Kowloon peninsula, commanding fine views across Victoria Harbour to Hong Kong Island. It has since lost this distinction, albeit in the early to mid 1990s becoming the tallest building at the tip of the peninsula, as 30 storeys were added when height restrictions were lifted with the imminent closure of the nearby airport.
As you would expect of a grand old hotel, the Peninsula has deep-rooted traditions. Bar an interlude when Lincolns were tried, the hotel has since 1970 had a fleet of Rolls-Royces available for guests. In French restaurant Gaddi's is silverware from the hotel's opening days. Cosy Swiss restaurant Chesa has barely changed since 1965. Yet the top-floor boasts the Philippe Starck-designed Felix, which is surely amongst the most avant garde restaurants you will find anywhere – and a swimming pool with mock-Roman decor and harbour views is a surprise on the old rooftop.
For regular guests, there are plush furnishings, as well as ensuite bathrooms with televisions and phones that mute the sound of running water. While high-ranking officials, major-league millionaires and celebrities can opt for the Presidential Suite, with its living rooms, meeting room and other rooms (there's even a bedroom somewhere inside), its security meeting CIA and MI5 specifications, and private access to the hotel helipads.
The Peninsula is not, though, the sole preserve of the super-rich. For many Hong Kong visitors and residents, the lobby makes a welcome retreat from the hustle and bustle outside. Here, during afternoon tea, they munch their way through sandwiches, cakes, and the scones the Peninsula bakes more of than any other Hong Kong hotel.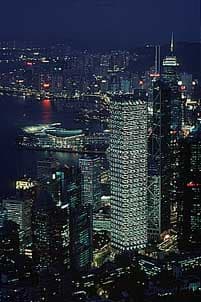 Hi! I hear you're visiting Hong Kong, you've been out for the day – doing something dull like shopping, or vastly more…